As you know, we like to feature a new Narnian comic each week here on TLC, but sometimes entries are a little thin on the ground.  To assist those who have funny ideas for comics but are not confident in their drawing abilities, or are short on time, Kristi has created a new application:  The TLC Comic Creator.  With this easy tool, you can drag and drop pre-drawn characters, props, and text to design your own Narnian comics for The Lion's Call.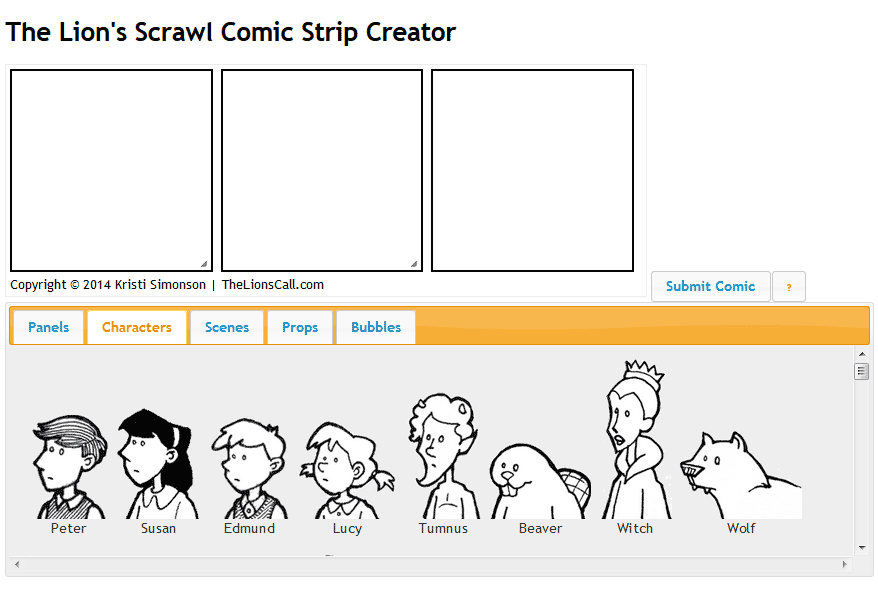 Once you've finished creating a comic, you can submit it to TLC for possible inclusion as one of our weekly comics. (Please note that saving and displaying these comics elsewhere without permission is prohibited.)
We look forward to seeing all the hilarious ideas you come up with!